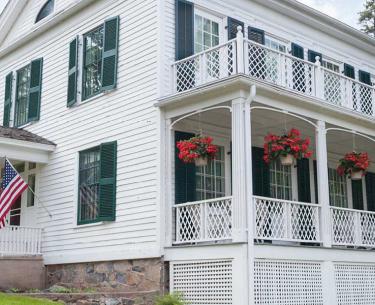 The home of a lumber baron
Visit the 19th-century home of lumber baron W.H.C. Folsom, nestled among other New England style buildings and filled with original furnishings.
Image
Join a guided tour and learn about the rich history of the Folsom family as you step through the house restored to its 19th-century splendor.