Ojibwe Shoulder Bag Activity Kit

A new way to teach Native American history and culture
Based on stories from the Mille Lacs Band of Ojibwe in Central Minnesota, this kit can enrich your lessons on native culture, wherever you live in the United States or beyond.
Much more than a simple coloring activity, the kit's project serves three main purposes:
Introduce Ojibwe culture, history, and arts, both past and present
Honor the story of the artist who created the bag's preprinted design
Encourage artistic expression, particularly in the bag's blank spaces
30 Shoulder Bags  
with pre-printed design by Ojibwe beadworker Cheryl Minnema
Resource DVD and CD  
featuring classroom and teacher video clips
Laminated classroom placards  
images of historic and contemporary Ojibwe bags
Teacher's Guide  
with extension ideas and FAQs on Ojibwe culture
Grades 2-7.  
Cost: Full kit: $130, 30 Bag Replacement: $80.  
Volume discounts on 200+ bags through Amy Feole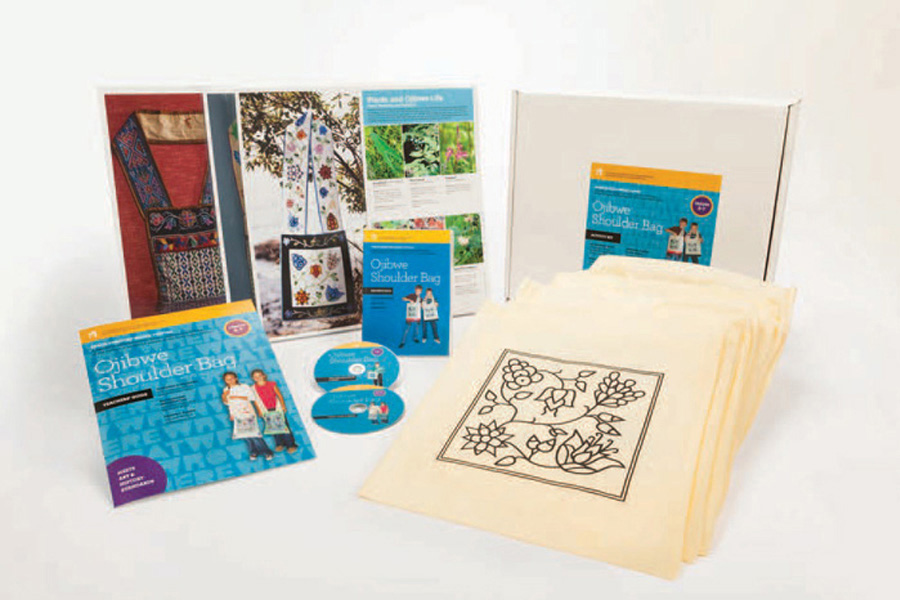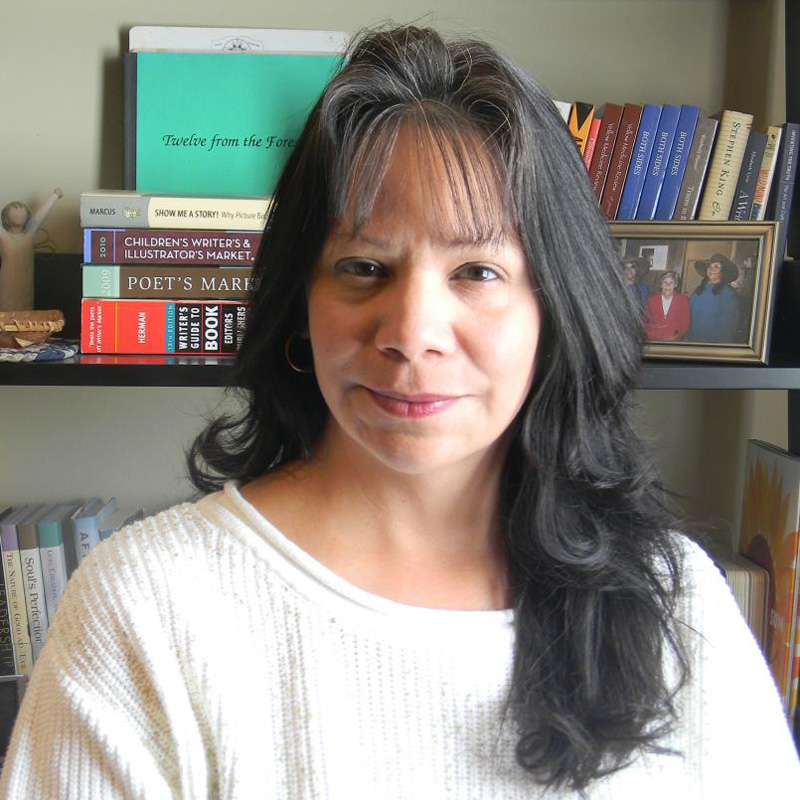 Cheryl Minnema, Waabaanakwadookwe (White Cloud Woman), is a member of the Mille Lacs Band of Ojibwe. Her design and story are featured in the kit.
She grew up watching her grandmother, mother, and sisters as they beaded traditional dance outfits. Cheryl is now doing her part to keep traditions alive. She points out: "Now I'm in the position where I can start helping to pass on what I have learned. It means a lot to me, because it's such a big part of our culture."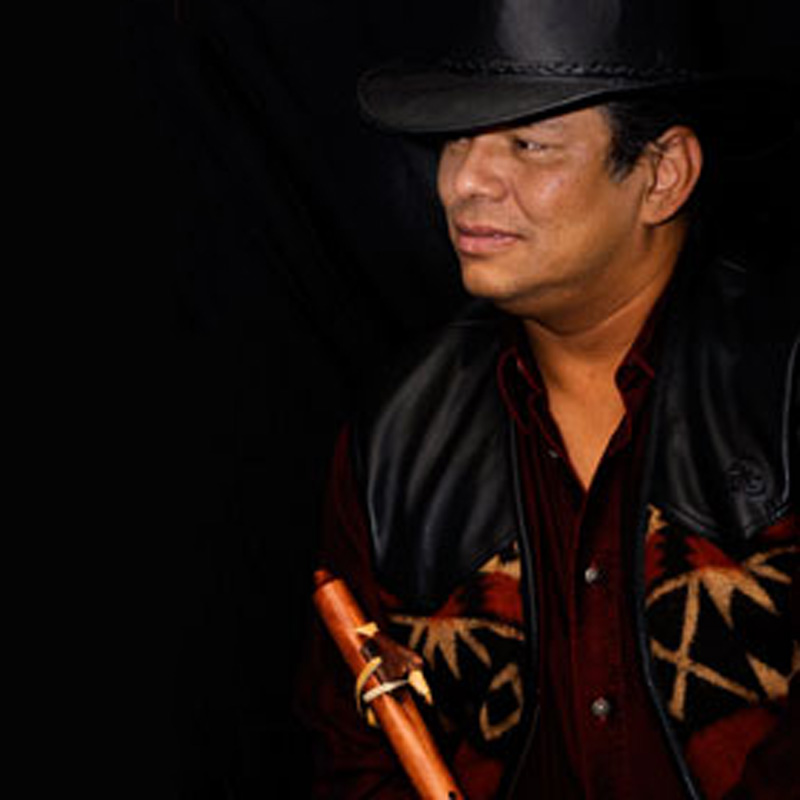 Darren Moose, Sr., Ogemabenez (King Eagle), is a member of the Mille Lacs Band of Ojibwe. He wrote and recorded the flute music included in the Resource CD. He is also a visual artist who enjoys making dance regalia.
He expresses his philosophy in this way: "It's not how many notes you play at any given time; it's what you do with each note."